Delightful Derailment - Smith Street Station
Posted by: Dylan - 04-19-2012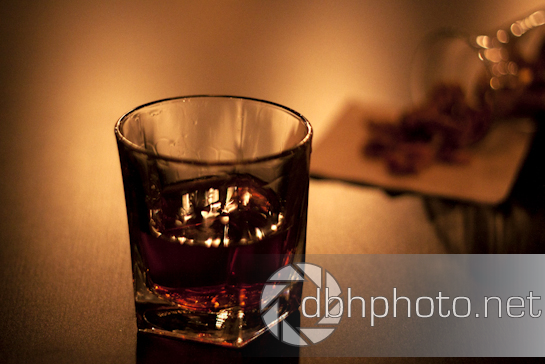 Tuesday night I had the pleasure of taking part in the pre-opening party at Smith Street Station in Palatine. You'll find this cozy cocktail lounge tucked in the corner of a more familiar landmark, Durty Nellies. The owner of Durty Nellies (Mark Dolezal) decided that he wanted some solitude in an otherwise sonorous world.



Click for larger image.

I happened to show up about 15minutes late (7:15p) and it was already jumping with people as pictured above. Coincidentally I showed up at the same time as Jay from Paper Crown, and his mother Debra, and we were greeted by a well dressed man with a guest list - nice! Upon entry we were ensconced in a warm, welcoming, romantic feeling, which happens to have some of Jay's pieces on display (no spoilers you'll have to come in to see them). It was a nice change of pace to the usual places I go for my fill of swill. Beyond the incredible selection of hand crafted cocktails they have an exorbitant amount of amazing craft brews.

The servers came around with plates of samples of the some of the entrées that will be offerred. The shrimp slider with mango salsa - oh man. The great food paired with delicious handmade cocktails made this quite a memorable experience. I got the pleasure of trying out the drinks, and meeting all the servers Monday night, but let me tell you it was a night and day difference in the next 24hours. Everyone was on their A-Game and pumpin' on all cylinders, and you could see it. There is a lot of work that goes into the presentation that they are putting on and it is well worth it. Every one of your senses is piqued and tantalized, from the smells and tastes to the sights and sounds; I was giddy and bug-eyed the whole time.

Smith Street Station is located at 190 N. Smith Street in Palatine (right near the metra stop). They are opening Friday April 27th and will be open Thrusday, Friday, and Saturday every week from 4pm-1am. Tell them Dylan from DBH Photo sent ya when you stop in.


blog comments powered by

Disqus