The Portlandia Experience - Ground Kontrol
Posted by: Dylan - 05-10-2012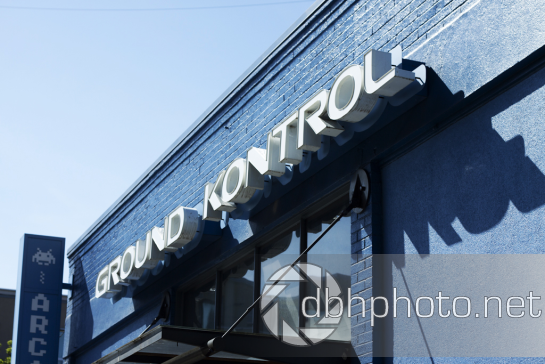 This is no Space Oddity, and I'm not Major Tom, but Ground Kontrol is definitely a place worth visiting. I happen to be a relatively nerdy guy so they had me with the idea of a bunch of vintage arcades. While I was perusing their site, I noticed quite a few unique items on their menu so I knew I had to see what the story was. Day 2 in Portland and I was hungry for lunch, and GK was my destination.

Walking into the dark, cold building with the overwhelming sound of cooling fans going caught my attention. I'm home. I walked around for a little while to see what was available, and instantly my eyes caught a glimpse of the Simpsons title that I remember playing 15+ years ago. I headed upstairs to see what was going on there, only to find there was a pinball tournament going on -- it just keeps getting better. I walked around a little more before settling down at the bar to try out the best looking item on the menu. The DK Dessert Dog. What an incredible concoction. A hot dog bun filled with banana, bacon, peanut butter, and honey. While I know the majority of folks out there cringe at those ingredients, I can tell you it was phenomenal, and surprisingly filling.

If you're in the Portland area, you can find Ground Kontrol at 511 NW Couch St Portland, OR 97209. You can also find them online at their homepage, or on Facebook, and if you tweet they do that too.


blog comments powered by

Disqus